White Beach, Puerto Galera is not really a place where you will be awed by the wonders of nature. As a matter of fact, its white sand is really more of a
polvoron
than a refined white sugar. The waters though are crystal clear, clean and not so salty, which means, a good water to have a swim.
But people still flock to White Beach, Puerto Galera every summer and even on the offpeak season. Why? Because White Beach, Puerto Galera is a place for fun! And the place offers nothing more but fun.
So it was not the wrong place for these three hardworking young professionals in Manila to have a break.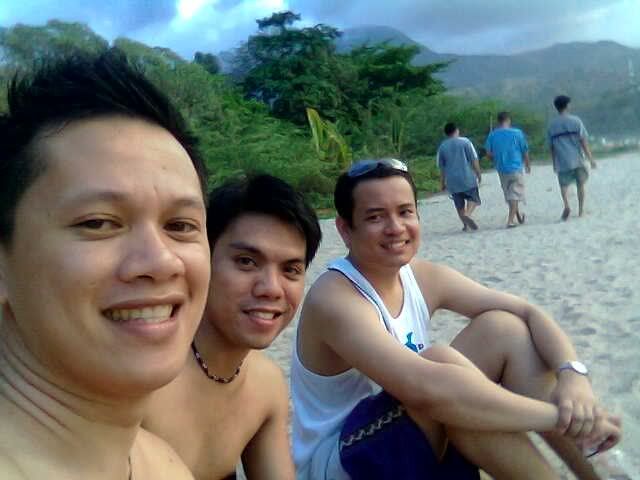 Last Saturday we packed our things in our backpacks and met at 3 a.m. dawn at the Bus Station in Taft-Buendia, off we were headed to Batangas Pier in Batangas City, a two-hour bus ride from Makati. From Batangas Pier, we took a painfully slow boat to White Beach Puerto Galera. We arrived at around 8 a.m. to find the whole place already teeming with people. We were informed that all the resorts were already fully booked. But in a place like this, its residence would open their doors to tourist, for a fee of course. We were able to find a room, a five-minute walk from the beach, for P1,500 per night with one big bed enough to accommodate the three of us. We did not mind at all, we only need a place to sleep at night and deposit our things, most of the time we will be hanging in the beach.
Then we started to discover the place.
The place was hot, literally and figuratively. Its summer and the Sun was scorching hot (we were all covered with an SPF 30 Sunblock). But its even hotter since the whole place was charged up with the energy of the young. Majority of the people there are young people ages 35 and below. Hotter still since most of them are in varying state of undress.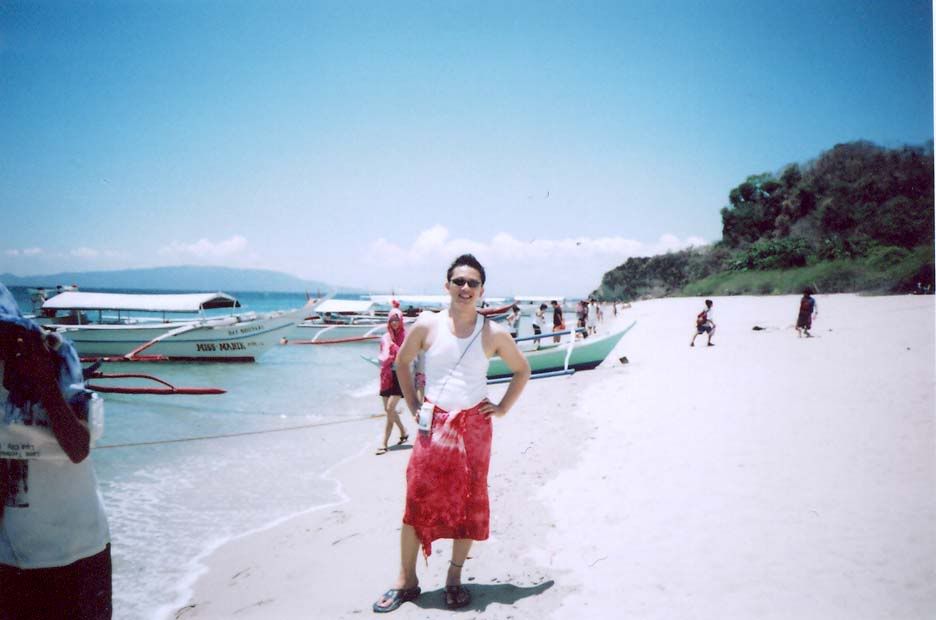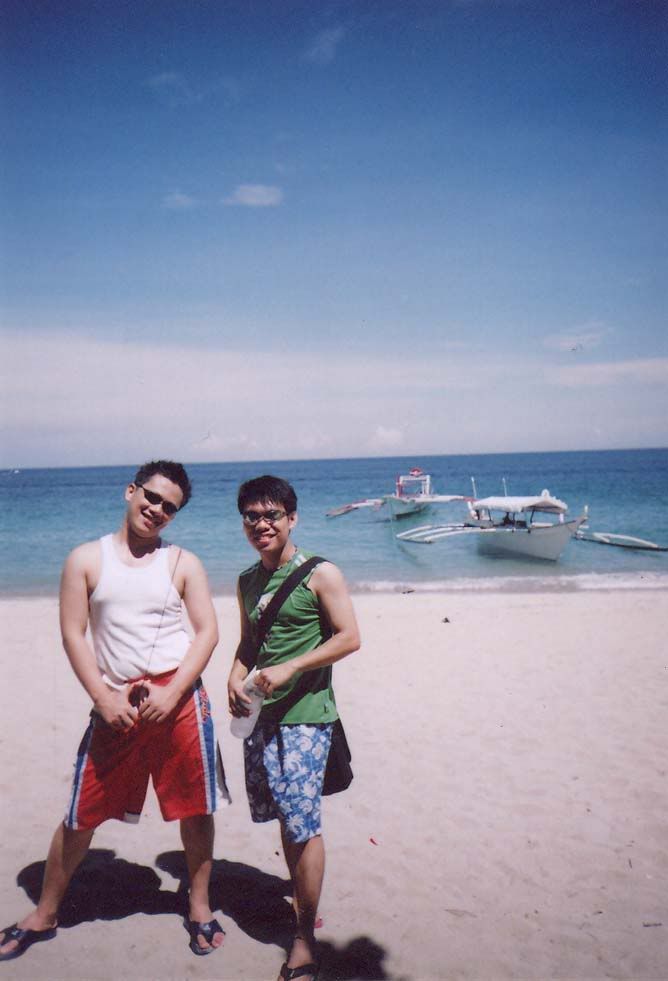 This is the place for urbanites to literally dress down and show off, shamefully or whatever, their skin that has been covered by work clothes for the rest of the year. This is the place for you to shout while enjoying the speed aboard a banana boat. This is a place where you love to stick your body to your partner despite the hear. This is the place where you won't curse the Sun and the heat. This the place to ogle and be ogled at.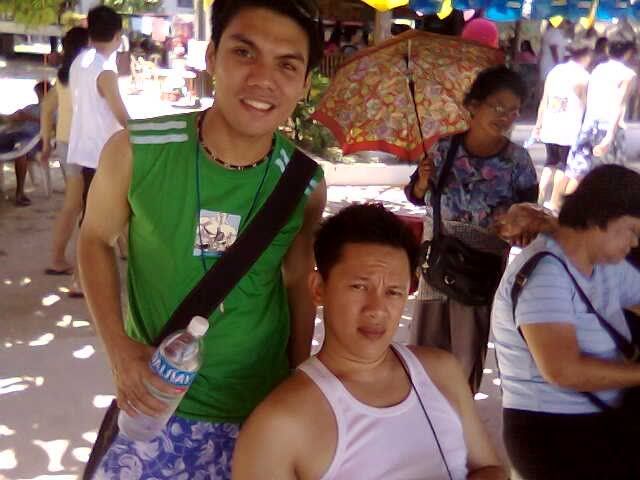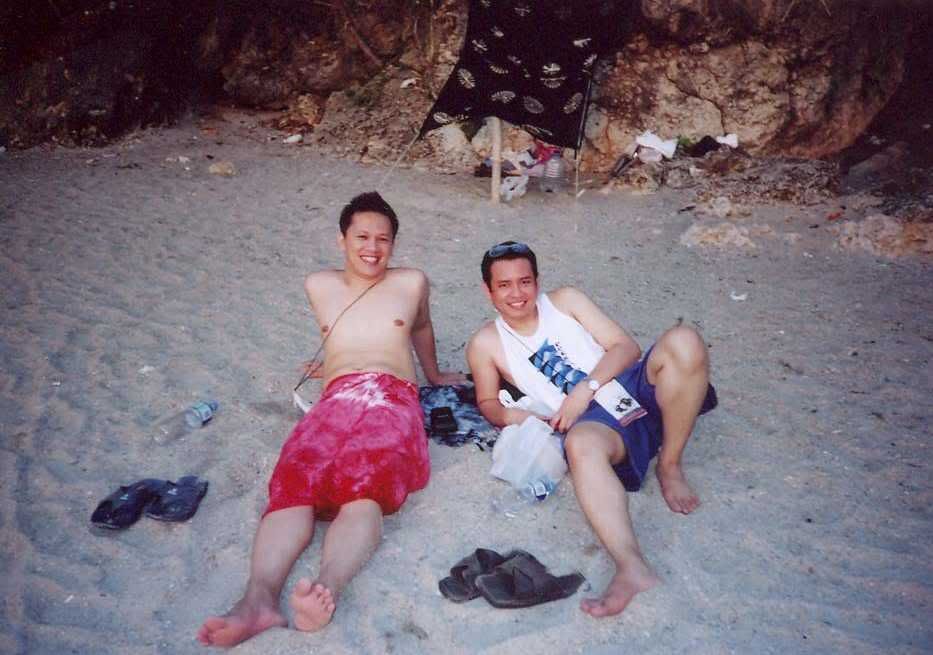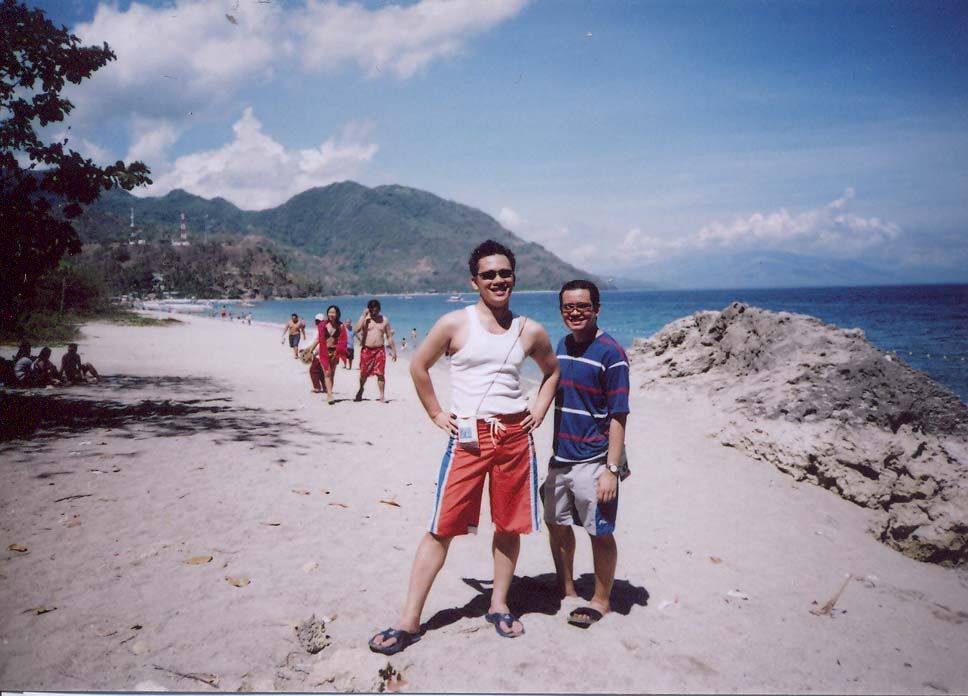 So we enjoy the waters, we enjoy the sun, we enjoy watching gorgeous people with glistening bodies displayed for everyone to see.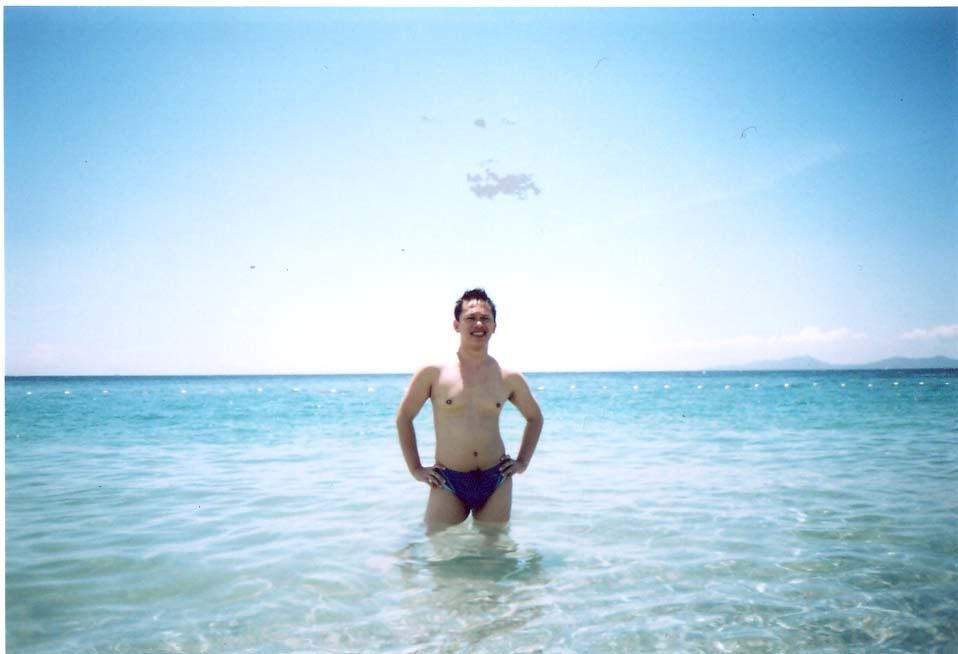 In Puerto Galera we swim, dive, snorkel, people-watch, eat (meat and those meats crawling in the beach, hehehehehe), climb a 20 meter high or so cliff with an incline of almost 90 degree, crawl a very narrow cave only to enjoy a lagoon-like wonder on the other side, buy summer clothes and accessories at bargain price, have some Henna tattoo on your body.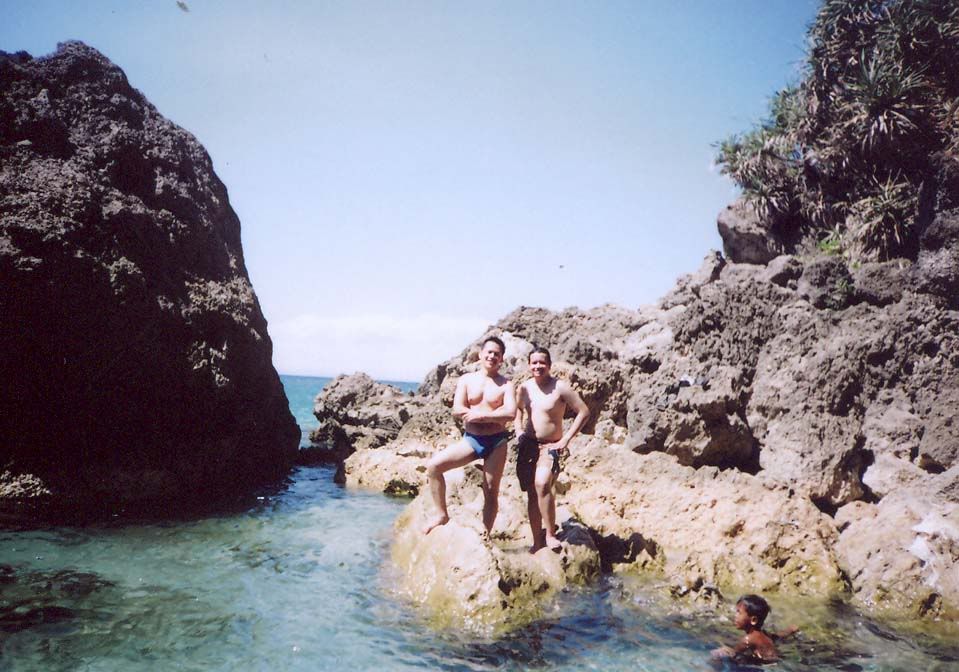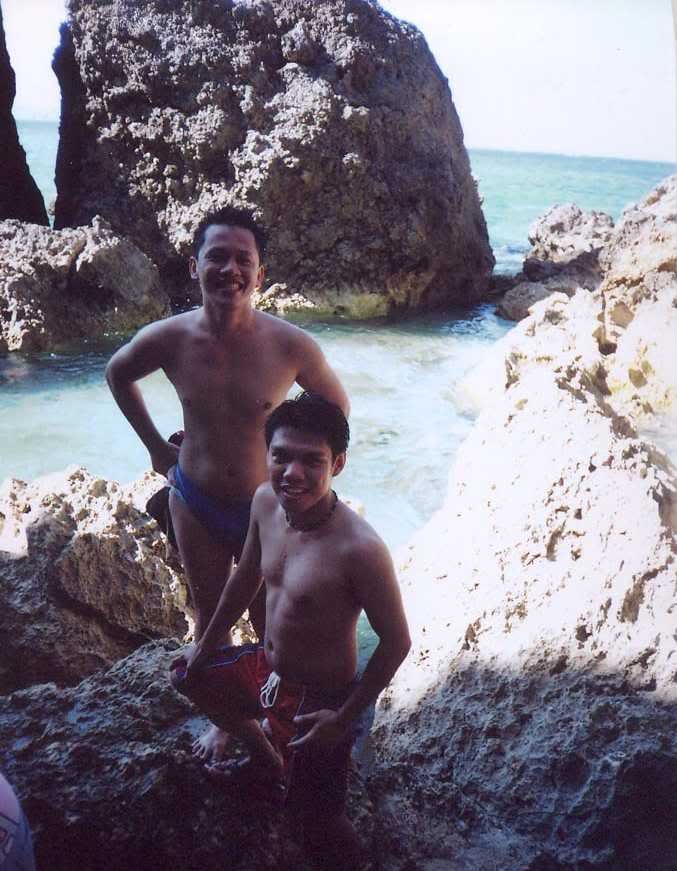 At night, the place is still teeming with life, with all those bars and restaurants at the beach front turning into one big party place. Tables with lamps are laid down on the beach were people dined. R&B, Techno and other dance music are played on loud speakers with almost naked people gyrating to the beat. On the far dark side of the beach is another story (ask me, I don't wanna tell it here, hehehehehe).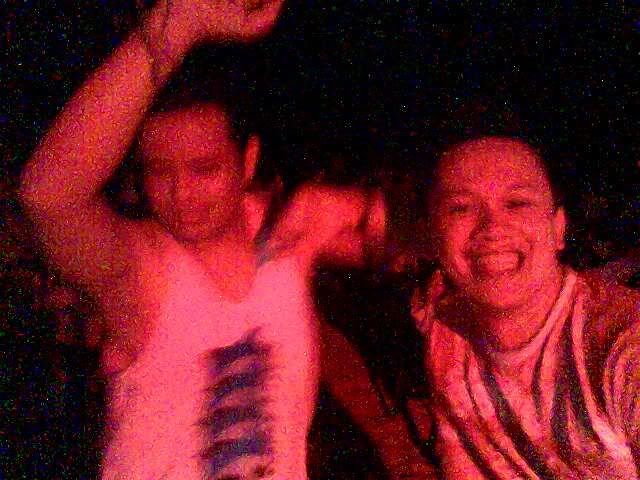 We indeed have fun and the pictures would prove it. Even on our way home, we were still all smiles. T'was a good vacation, no! it was a Great Vacation and the three of us, Al, James and I are looking forward for another visit.